Using search engine optimisation to promote your event
Company: Garden Connect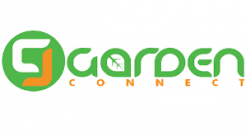 Imagine you're bored on a rainy Sunday morning, wondering what to do with the kids today. How big are the chances you'll Google for something like "Things to do Bristol"? Well, you may not search literally for this, but many people are using Google to find something to do "today". And that opens opportunities to drive traffic to your events via SEO.
Events are local
First of all, events are always local. So, an important rule of thumb is to use geographical keywords in your texts. You can use your city but also surrounding places and areas as long as it's reasonable to think people are willing to make the journey. Don't over-do this but use keywords naturally and organically, so it's not annoying to read.
Target audience
The target audience is important to keep in mind as well since young families will add something like "with kids" to their search query. If you're running events for kids, make sure it's mentioned a few times in your descriptions.
Better together
With most events partners are involved: musicians, artists, organisers, and so on. It's fair to ask them to promote your event via their website and social media channels as well. Your success reflects them so don't hesitate to ask them to point a link to your website from theirs. It adds value to your website, drives the right people to it and improves your Google rankings too.
If you want people Googling for fun things to end up in your garden centre, make sure you spent some time on search engine optimisation. It may sound odd until you realise how many people are searching for things to do in their area.
In case you need any support promoting your events online or search engine optimisation, contact Garden Connect. Garden Connect is an official Google Partner and has an extensive online ticketing service as well. Go to www.gardenconnect.com/ticketing for more information.