Social media for the garden industry
Company: Hornby Whitefoot PR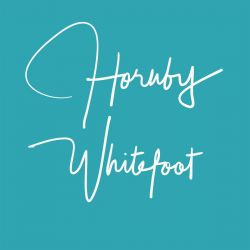 There is a myriad of social media platforms these days which can be confusing and overwhelming to those not familiar with it. And let's face it, the garden industry can be conservative with the majority of garden retailers having always sold, promoted and interacted through bricks and mortar. The rise of social media as a PR and marketing tool cannot be ignored. Your customers are using social media and as a business so should you.
By 2020, the number of people using social media is expected to reach 2.95 billion. To give an idea of scale, that's around a third of the planet's entire population. Here in the UK, four out of five UK adults now have a smartphone - equivalent to 37 million people, according to a survey by Deloitte. Consumers have instant access online to social media channels and the communities it has created. We now socialise through the internet, we learn and are inspired by what we see online and most importantly, for the garden retailer, our buying decisions are now influenced by what we see and hear within our network.
So how can social media be used effectively?........
Garden centres and their staff are a font of knowledge. Customers will always ask questions about what plants are suited to what conditions and what products are best for certain garden problems. Social media channels such as Facebook and Twitter provide the ideal way to speak to your customers and provide answers to queries they may have.
You also receive constant feedback, if a customer is having a great afternoon tea in your garden centre café or received great service when buying autumn bedding, then social media users will shout about it and share their experience with their friends.
Garden centres are now seen as destinations. It is a family day out to look at plants, have a bite to eat and have an afternoon in soft play. As Facebook and Twitter are instant, social media is a wonderful way to shout about something special like a quick sale or promotion on pots and bulbs or spread the word about your Halloween event or Christmas grotto, rather than the cost and time of traditional marketing where getting leaflets and adverts printed would be the norm.
The Millenial market
The buzz word on the lips of every garden retailer is the 'millennial' who are first generation to not know what life would be like without the internet and their smart devices.
How can the garden industry engage with this younger generation?
A survey by the RHS found that 89% of 18-24 year olds either have a garden or grow plants. Gardening has always been perceived as a stereotypically older hobby, but there is now proof that there is a growing enthusiasm for it amongst younger people. Garden centres should not be afraid of communicating with this audience, they are up and coming due to influencers such as James Wong, The Skinny Jean Gardeners and Mr Plant Geek who are rampant on social media.
Instagram is one of the newer channels and has a younger user base than Facebook and Twitter. It is a fast-growing platform with 15 million+ business profiles worldwide and 60% of people saying they use it to discover new products. Instagram is extremely popular with 18-49 year olds, ideal for the gardening industry wanting to target the younger consumer.
Did you know there are at least 16 million garden photos on Instagram – more than the number dedicated to Justin Bieber? Searching through the hashtags only proves how popular gardening is: #gardening (6,909,821 posts), #urbangarden (893,498 posts) #gardeningisfun (120,871 posts).
Houseplants and cacti have seen a resurgence recently and this has been put down to Instagram, terrariums are now also considered trendy. A recent article in The Independent claimed millennials are obsessed with them because they can't afford kids. More flats are being built with no outside space so people have been creating their garden inside with houseplants and sharing the results on Instagram. BUT…. millennials are now heading to stores such as Urban Outfitters and Ikea to buy their potted cacti and terrariums, NOT garden centres. No offence, but how much plant knowledge will an Urban Outfitters employee have? Will they know to care for the cacti or know the names of the plants in the terrarium, let alone how often to feed and water them?
With Instagram becoming an instant tool for young, urban gardeners and garden centres should be taking advantage of that by offering advice on these plant trends – YOU are the experts who should be creating inspirational images, tips and conversation to engage with this audience. And the chances are that the millennials are closer to a garden centre than they are to an Ikea!
Pinterest is also ready-made for garden centres. In fact, gardening is one of the fastest growing categories on Pinterest. It's a colourful and inspiring online scrapbook and pin board and entirely based on photos. The main benefit of using photos rather than text (like on Facebook and Twitter) is that customers can be inspired without reading. Over 80% of Pinterest users are women seeking inspiration, an essential audience for garden retailers.
The opportunity for photos within garden centres is endless and an effortless way to inspire your customers. Photos of great merchandising or ready-made solutions that are easy for the customer to set up in their own home are a wonderful way to increase sales. The powerful thing about Pinterest is that you can also pin and bookmark other users' images to your board, so garden centres can share additional images, looks, trends, advice and planting combinations to encourage footfall to store.
Pins can be separated into different boards from Houseplants to Cottage Garden. Make sure that your boards are visually stunning but also a source of practical information for gardeners.
Stay in touch with suppliers
Social media is also a terrific way to keep in touch with your suppliers. From growers to manufacturers, social media can be a showcase of the trade's latest plant introductions and furniture and décor ranges, ensuring that garden retailers have their fingers on the pulse as products come to market.
Garden retailers can also use social media channels such as Facebook to show effective merchandising to their suppliers who follow them which can be shared through trade channels. Suppliers can monitor how well a range is doing from the customer feedback and reaction on the retailers' page.
Linked In is an extremely effective professional platform where retailers and suppliers can interact, network, collaborate and exchange ideas and share best practice to maximise sales.
Garden centres should not fear social media, they should in fact embrace it. And let's face it, our industry is gorgeous with plants, flowers, trees, garden décor etc and social media is the place to sell it.