Wyevale Nurseries' Karen gets British Empire Medal
Company: Wyevale Nurseries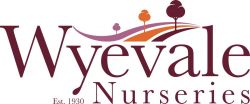 A member of the sales support team at one of the UK's leading commercial nurseries in Hereford has recently been awarded a British Empire Medal in the New Year's Honours List (January 2019).
Karen Jones, who works at Wyevale Nurseries, received the medal for her long and dedicated service to Kingsland Cub Scouts in Herefordshire.
The 54-year-old, who lives in Credenhill, explained: "I was extremely shocked to read I had been given the award. I wasn't aware I'd been nominated. It's a great honour and I feel extremely proud. My greatest pleasure working within the scouting organisation is encouraging young individuals and watching them flourish and grow. I'm especially proud when some come back into scouting as young leaders."
Karen, who is married with three children, has worked for Wyevale Nurseries for more than 30 years in the company's sales office.
Andy Johnson, Managing Director at Wyevale Nurseries, which is a family-owned wholesale grower, said: "We're delighted for Karen, this is a wonderful honour and a testament to all her hard work in the community.
"She is an integral part of our sales support team, processing the majority of our landscape customer orders. Karen is a dedicated and committed colleague, who demonstrates wonderful skills both inside and outside the world of work, and she truly deserves this award."
Karen was notified that she was going to receive an award before Christmas and is waiting to be presented with it by, it's anticipated, Lady Darnley, the current Lord Lieutenant of Herefordshire, but a date and time has not yet been confirmed.
Karen has volunteered at Kingsland Cub Scouts for more than 30 years and is the group's Akela, the leader of the pack.
She was also awarded a medal for services to horticulture and long service to Wyevale Nurseries in 2018.
Karen received a bronze medal from the Three Counties Agricultural Society for 30 years continuous service.
For further details about Wyevale Nurseries, which is based in Hereford, please call 01432 845 200, visit www.wyevalenurseries.co.uk, follow the company on Twitter at www.twitter.com/WyevaleNurs or log on to www.facebook.com/WyevaleNurs.