Smiemans Projecten concludes 2018 well and toasts to the new year with the strengthened experienced team!
Company: Smiemans Projecten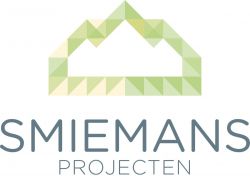 The current specialized and experienced team of Smiemans Projecten has been invigorated with 5 new people, including Ferry Breugem and Dries Jansen. With Dries and Ferry in the project management team, and the reinforced back office, Smiemans Projecten is happy to be your sparring partner in the field of garden centres, special glass constructions and botanical gardens.
Jeroen: "We have been able to build beautiful projects in the past year, including the World Horti Center and several garden centres both at home and abroad. But apart from these projects we haven't been idle; we have put a lot of energy into strengthening the knowledge level and capacity within our organization. We are therefore extremely proud and looking forward to the coming years in which a large range of services can be offered. "
Ferry has more than 30 years of experience in the garden centre industry and under his supervision many large garden centres have been built at home and abroad. In addition to Ferry, three work planners / contractors have also joined, all of whom are specialized in setting up, developing and realizing garden centres. This has greatly increased capacity and quality.
Dries Jansen also reinforced our sales team as a strategic advisor. He is a specialized business analyst and consultant, with large clients such as Intratuin. He is also a "green" specialist who can provide advice on all aspects with his extensive work experience and knowledge.
With these reinforcements, Smiemans Projecten is able to serve the increasingly complex projects in the markets in which they operate even better.