White Stores hires new marketing director
Company: White Stores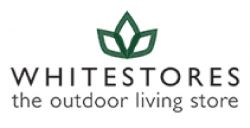 White Stores is pleased to announce that they have acquired a new marketing director with the aim of bringing structure and focus to the marketing department.

As part of a new period focused on growth and personnel, White Stores has acquired multiple new team members including Scott Tatton-Bennett who has joined the White Stores' head office in Wickford.

With an ever-growing demand in the department for more, more, more, White Stores is confident in the decision to expand the department with added resource, structure and leadership. Scott Tatton-Bennett has over 10 years of marketing experience and thrives on the challenges of managing and developing marketing teams for optimum output.

"Scott has made a positive impact on the team already, having only been with the firm for a couple of months, we have already seen improved structure in the department, and we are all enjoying the energy and focus that he brings to the team," stated Managing Director, Tom Roffey.

The new marketing director will be overseeing plenty of new drives for the department such as the continuation of lifestyle photography and 4K videography, new content development, social media campaigns and forward-thinking processes.

"I am excited to start a new chapter at White Stores. The existing team have been very welcoming, and we have already started expanding the department even further. We have some great plans in the pipeline, and I am looking forward to executing them and furthering White Stores' development as the outdoor living store of choice," commented Scott Tatton-Bennett.

White Stores is keen to keep striving ahead with its personnel development, in spite of the pandemic. "The fact that we have so many opportunities arising to grow our business in terms of staff is a credit to all of the hard work our existing team has put in throughout the coronavirus pandemic. We are pleased that our industry has been able to thrive in these trying times and that we are now able to give back by offering new opportunities for new jobs and career development to those in our local communities," added MD Tom Roffey.

The business looks forward to continued growth throughout the marketing department as well as other areas over the coming months.