Vitax appoints new sales manager
Company: Vitax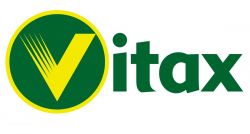 Vitax, one of the UK's leading manufacturers of garden and horticultural products, has appointed a new sales manager to help drive future sales and expand into new markets.
Mark Butler, who has almost 30 years' industry experience, will be working alongside existing sales manager Colin Wetherley-Mein, who will be stepping down from his UK-wide role later this year to concentrate on Vitax's key national accounts.
Mark joins Vitax from Town & Country where he has spent the past three years as national sales manager. Prior to joining the fashion retail brand, Mark spent eight years at Solus and 18 years at Sinclairs working his way up from sales rep to key account manager.
The appointment of a second sales manager is a first for Vitax, but essential to ensure a smooth transition for both customers and the existing sales team as Daniel Wilkinson, Vitax's managing director, explains: "The success of Vitax is embedded in its sales team. Our customers trust not just our products, but also the relationship it has with its sales representative and the company.
"Colin has worked for Vitax for over 25 years and is well-respected by all. To ensure continuity and prepare for Colin's change of role, we needed to appoint an individual that not only knew the industry, but also knew our customers too. Mark's experience speaks for itself and we are delighted to have him on board.
"Mark already has a great reputation and a wealth of sales experience. For the next six months he will be working alongside Colin with the expectation that come September he will take full responsibility for the sales team."
In addition to working with customers and managing the sales team, Mark will also be responsible for streamlining the existing sales system and overseeing the installation of a new online ordering system.
"It is an exciting time to join Vitax as it is has ambitious plans to grow its product range and is already investing in its online presence in preparation for that growth," says Mark, Vitax's new sales manager.
"Over the next six months I will be working with the reps to pinpoint areas for growth and supporting Colin as he hands over the management of the sales team so he can focus on other areas of the business."
Colin and Mark already have a great working relationship having spent the past three years on the GIMA Council together.