Triathlete from Mr Fothergill's to make Garden Releaf Debut
Company: Mr Fothergill's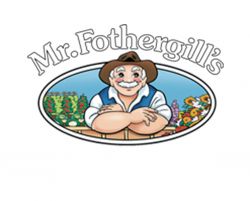 Sam Broadway, National Account Manager for Mr Fothergill's, has been doing some serious training to ensure optimum performamce for her 100km Garden ReLeaf bike ride on 13th March. She has taken up triathlons in the past year to raise money for charity, to keep fit of course and be in peak condition for the Greenfingers walk.
Sam, the youngest in the Mr Fothergill's team, has a weekly training schedule of a 10 mile run on Saturday, a 1 hour turbo session and 2.5km swim on Sunday, 5k on a Tuesday, a 5:30am Wednesday start for a 3.5k swim, sprint intervals on Thursday and a 7.5km run on Friday! Compare and contrast with the oldest member of the team, Commercial Director Tim Jeffries, who, since rugby gave him up 2 years ago, has trouble getting out of bed in the morning and subsequently moving his knees!

Sam's boss also wonders when she has any time for work!
Sam is part of the Team Lightening Seeds from Mr Fothergills. She will be joined on the day by 20-mile walkers Tim Jeffries, David Carey, Jeremy Sharp, Alison Mulvaney, Nina Claydon, Alison Roberts and Chris Owen plus regular cyclists Richard Keegan and Matt Jackson. In addition, staff at the Kentford HQ will be completing various fund-raising events in the Mr Fothergills HQ

www.justgiving.com/fundraising/mr-fothergills-greenfingers
Commercial Director, Tim Jeffries commented "I hope we have another great fundraising year this year with help from our suppliers, customers and friends. Greenfingers is such a great cause in the gardening world and so many people in our company get behind our efforts to raise money whether in the office or on the walk or ride. I think Sam may be taking it a little too seriously but at least she won't suffer next day like most of the rest of us!"

About Greenfingers
Greenfingers Charity is a national charity dedicated to creating magical gardens for children, and their families who spend time in hospices around the UK. The charity is committed to creating specially designed, stimulating garden spaces that can bring many benefits to children with life-threatening and life-limiting conditions.
For more information on Mr Fothergill's range or to request a catalogue, please visit:
www.mr-fothergills.co.uk