David Austin Roses appoints Paul Manley as Wholesale General Manager
Company: David Austin Roses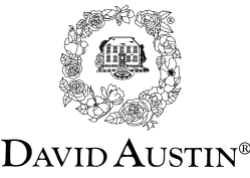 David Austin Roses is pleased to announce the appointment of Paul Manley to the role of Wholesale General Manager.
With a passion for gardens and gardening nurtured since boyhood in his grandfather's greenhouse, Paul joined the company in 1996, starting out in Wholesale despatch. Having experienced the business over the last 23 years in various international and UK-based roles, including Japan and the US, Paul has most recently held the position of Operations Manager.
Of the appointment, Andrew Rollings, UK Sales Executive, commented: "I am delighted to welcome Paul to his new role within the Wholesale division. Paul brings extensive experience which, coupled with his background and involvement across the business as a whole, will be invaluable as we focus our efforts on refining our wholesale offering and working collaboratively with our partners."
Paul said: "I am incredibly excited to be taking up my new role heading up the Wholesale team. Over the last twenty plus years, I have been fortunate to have built strong internal relationships with the production, sales and office teams and learned a great deal about the wider business.
I very much look forward to working more closely with our wholesale partners, strengthening and supporting the good work that has already been accomplished and understanding our customers' ongoing needs. It's a fantastic opportunity to bring strategic focus to this important area of the business and the trade-facing side of our brand."
Paul starts his new role with immediate effect.