The next generation takes control at Garden Pride Marketing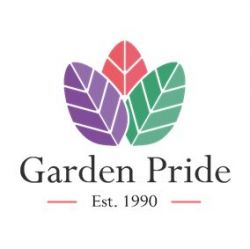 This year at GLEE, Garden Pride Marketing cut the ribbon on their new look and a new team as Stephen Vincent prepares to hand over to his daughter and future Son in Law.
Stephen Vincent, who started the manufacturing company almost 30 years ago, is preparing to hand over to Luke Finnegan and Maxine Vincent as he takes a back seat.
When asked "How do you feel about passing the company down to the next generation" Stephen said: "I will miss the industry and the hard work that I have put into our company over the years, but I have every faith in Luke and Maxine to carry the business on and take it to the next stage, I can't wait to see where we are this time next year!"

Luke Finnegan is a keen salesman who has plenty of experience. We asked him how he felt about the relaunch: "I am so excited to reveal our new look to everybody! Stephen has done a great job over the last 28 years and I intend to modernise and continue the businesses success! The response we have had from everybody at the Glee show has been fantastic and we have had some really good feedback!"
Maxine, Stephen's daughter, who has worked in the company for the last 7 years, said she is excited for the future although doesn't know how they will get Stephen, a keen engineer, out of the factory as he is always down there tinkering around with new ideas!