Territory manager for Greenkey (North England and Scotland)
Company: Greenkey Garden & Home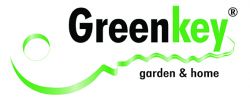 Darren Craven joins Greenkey for the new year and is looking forward to re acquainting with all Greenkey customers in Northern England and Southern Scotland.

Prior to joining Greenkey, Darren has been working in the garden industry in many and various roles, both in retail management and in field sales positions. His most recent employment was with Kettler but he also may be remembered for his sales roles with Willowstone.Products.

Jeremy Parkes, Greenkey Managing Director commented that "Darren brings a wealth of experience and will complete the UK Territory coverage of our independent customer base".