New member of the sales team for G Plants - BEES Gifts & Seeds
Company: G Plants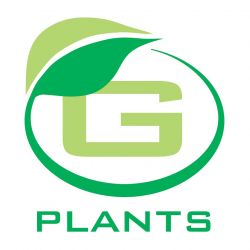 Following the successful reintroduction of the Bees brand in 2017, G Plants plan to roll the brand out further in 2019 with the appointment of Adam Pindus as sales manager to help continue the company's growth and support the current sales team.
For the last 7 years Adam worked for Festive Productions in the Christmas seasonal market and has a wealth of experience in both the Garden Centre's and retail sales.
Adam said "I am delighted to have the opportunity to join G Plants. I can see a real drive and passion within the business to not be run of the mill, but to offer a real point of difference that will ensure that the company stands out in the market".
Director Alex Reihl said "We have successfully grown the business to where it is today and are delighted to welcome Adam to the team. He has the same motivation and desire as we do and I look forward to him contributing in the business's success".
For more information on the Bees range including display units and to see what else G Plants has to offer, please don't hesitate to contact Adam on 07432 504521 or e mail: adam@gplants.com
For more information about G Plants visit:
www.gplants.com or contact sales@gplants.com
For more information on NHIW visit: www.homeimprovementweek.co.uk