Stuart Staples joins Westland to drive innovation in the lawncare
Company: Westland Horticulture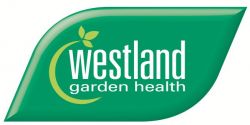 Stuart Staples has joined Westland as Head of Technical for Lawns, to lead its innovation push.

Stuart will have a key leadership role in Westland's expanding technical team alongside Mark Hamill who will head up the Growing Media technical function. Stuart will focus on lawn care and lawn seed development, building on the success of recent product additions - such as Westland SafeLawn and Gro-Sure Smart Lawn Seed. He will be tasked on driving forward product innovation, channel developments and extending geographical reach of Westland lawncare product offer.

Stuart has over 20 years' experience in the lawn and fertiliser sectors and has a strong track record of bringing innovative products to market for both the horticultural, amenity and agricultural market sectors. His previous work includes consumer focused development as well as technical advisory roles at a range of high profile sporting venues, including leading football clubs across Europe and Ryder Cup golf courses.

He said: "I am looking forward to working for a forward thinking company that has a track record of introducing differentiated products to meet consumer needs. In particular, one that is championing innovation and sustainability, creating value for both retailers and the end user."

Keith Nicholson, Marketing Manager for Westland, said: "Stuart's appointment will expand our already strong and experienced technical team to continue driving forward our lawn category over the coming years.

"Following successful introductions of SafeLawn and Gro-Sure Smart Seed, we believe this category is still ripe for growth. Stuart will be working on a number of exciting new developments that are already in our NPD pipeline for 2018 and delivering the long term product strategy for the Westland lawn division.