Stax Trade Centres make key appointment to sales team
Company: Stax Trade centres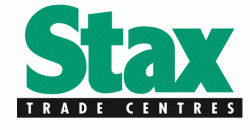 Leading gardening and DIY wholesaler Stax Trade Centres has revealed details of another major appointment which will see Mark Hallows take on the role of area sales representative covering the north west region. This is the third such appointment in recent months as the Stax sales team continues to grow in strength and experience.
In addition to expertise gained as a sales executive at Humbrol and Minky, Mark has spent some 25 years working for Stax. During this time his various roles have seen him working closely with DIY and tool retailers, a solid foundation from which he can help to maximise Stax business growth in the north west.
"Working out of our Manchester branch, I'll be supporting existing customers to grow their sales, and targeting new business opportunities," he says. "It's a great role and I'm looking forward to presenting the benefits of partnering with Stax to a wider audience of independent retailers."
"This is very much a key appointment for us as Mark has great deal of experience and knowledge to offer our existing customers in the north west, and he'll be able to provide them with outstanding support," says Stax Operations Director, Tim Ball.
"When it comes to new customers, Mark's long association with Stax makes him an ideal person to communicate the many benefits we offer. Our competitive wholesale prices, generous rebate scheme, reliable delivery service, fast-growing Stax Perx reward scheme, and our Till2Till EPOS integration tool will all form part of the attractive package that Mark will be offering to new customers."
Stax is the UK's largest non-food wholesaler, and provides genuine trade-only wholesale support for a wide range of independent retailers across the country.