GIMA announces new council
Company: GIMA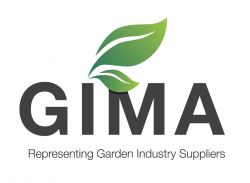 GIMA has announced the appointment of four new Council members following their appointment at the recent AGM, which took place on 10th April at Ettington Chase Hotel, Warwickshire.
The four new members welcomed onto the council include Guy Jenkins from DLF, Jenny Douthwaite from Primeur, Martin Tompsett from Rollins Tools & David Nicholson from Elho.
During proceedings it was confirmed that both Richard Pyrah of Kelkay and Simon McArdle of Westland Horticulture would continue in their respective roles as President & Vice President for a second term .
These latest appointments complete the GIMA Council for 2019/20 which is now at full strength with 12 members made up of the following
Richard Pyrah, Kelkay - President
Simon McArdle, Westland Horticulture – Vice President
Chris Ramsden, Hozelock – Past President
Craig Hall, Deco-Pak – Honorary Secretary
Matt Jackson, Mr Fothergill's Seeds
Mark Butler, Vitax
Neil Sims, The Evergreen Garden Care Company
Dan Durston, Durston Garden Products
Guy Jenkins, DLF
Jenny Douthwaite, Primeur
Martin Tompsett, Rollins Bulldog Tools
David Nicholson, Elho
The Association also reported a strong financial position with a healthy surplus being recorded.
Membership of GIMA is open to all manufacturers and suppliers of products to the garden retail sector, with a UK or EU base.
For further information about GIMA and the benefits membership brings visit www.gima.org.uk or contact the GIMA office on 01959 564947 or email info@gima.org.uk