Smart Garden Products keeps on growing!
Company: Smart Garden Products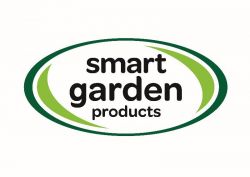 Despite a challenging few months managing the impact of "Covid", it's full steam ahead at Smart Garden Products with two new appointments at their head office in Abingdon, Oxfordshire. Sulie Turner and Leigh Martin have joined as Marketing Executive and Category Manager respectively.
Sulie Turner joins Smart as Marketing Executive and is responsible for the company's marketing activity, including catalogues, website and exhibitions. Prior to joining Smart, Sulie worked for VitrA in the bathroom industry where she was responsible for trade events and all marketing collateral.
Leigh has extensive experience as a Retail Buyer in charge of sourcing and selection for a wide range of products. In her new role as Category Manager, Leigh Martin is responsible for several of the key Smart product groups, including Decor, Faux Décor, Elvedon and Christmas.
Jonathan Stobart, Managing Director at Smart Garden Products, comments "We are delighted to welcome Sulie and Leigh to the Smart team, both of whom bring a wealth of knowledge and experience with them."