Smart Garden Products expand their award-winning team
Company: Smart Garden Products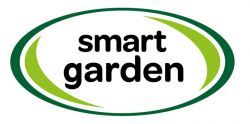 In October 2017, due to the continued growth of their rapidly expanding Export business, Smart Garden Products welcomed two new employees to their award-winning team based in Abingdon.
Following her recent promotion, Elvire Beugin was delighted to recruit Silvia Staudenmaier and Sabrina Laloui. Coming from a diverse range of backgrounds, they will be able to utilise their valuable experience to help promote and support the Smart business in continental Europe.
Jonathan Stobart, Managing Director of Smart Garden Products says of the recent recruitment drive "We are always looking for talented individuals and I am delighted to welcome Silvia and Sabrina who are joining the business at a really exciting time of growth and opportunity".
To find out more about Smart Garden's market leading product offering please visit www.sgpuk.com