SBM Life Science Ltd appoint new territory account manager
Company: SBM Life Science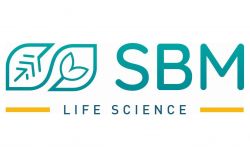 Scott Williams, SBM's UK Sales Manager has announced the appointment of Heather Mayne to the UK field sales team. Heather joins the ambitious company with a solid background from within the gardening market, holding previous roles at William Sinclair and Burgon and Ball.
Heather joins SBM as a Territory Account Manager for the South West region, following David Fairless who joined the business back in December last year as North West Territory Account Manager.
"We are excited to see continued investment in our people as this allows us to get closer to our retail partners and to strengthen our relationships and the desire to sell service. As a clear result of our investment in people there was a natural expectation to see an increase in our base business, and our new people, along with our existing teams have not disappointed as we see a fantastic YOY in-season increase of circa 60%" says Scott Williams.
At a time of year where retailers need stock on their shelves, SBM have been managing stocks well and are ready to meet demands as the Season takes off! Scott adds "Please do not hesitate to contact your local level representative or myself to ensure that your shelves are stocked for the Season!"