SBM Life Science appoints new head of sales for the UK/I
Company: SBM Life Science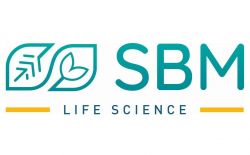 SBM Life Science Ltd are delighted to announce the recent promotion of Scott Williams to Head of Sales for the UK and Ireland.
Bringing many years of industry experience, Scott has been part of the SBM team which has evolved over recent years. He started his journey with Bayer Garden in field sales back in 2008 and has been instrumental in recent years in raising the profile of SBM and its team. Scotts' new role involves managing a team which spans National Accounts, Garden Centres, Export and Credit Control.
It has been an exciting first few months at SBM with great results seen from the National Account partners as well as closing the pre-season campaign on the traditional Garden Centre side of the business seeing significant growth.
Scott commented, "The launch of our new best in class innovative insecticide 'Provanto® Smart Bug Killer' has been a great talking point with all of our partners as we bring something new to the industry and ultimately, the consumer. We are also very excited to be extending Britain's best loved houseplant food with new, and on trend, Bonsai and Cactus products in its 70th anniversary year. It continues to be our ambition at SBM to drive and invest in the home and garden market offering new and innovative solutions to our customers".
Scott added, "I couldn't be prouder of the entire team at SBM this season, collaboration and a great team spirit has put us in a very strong position with our partners".
SBM Life Science LTD in the UK is home to well-loved Brands which allow the user to feed, weed and protect their homes and outdoor spaces: Baby Bio®, Job done®, Maxicrop®, Phostrogen®, Provanto®, Protect Home®, Protect Garden® Solabiol®, and Toprose.