White Stores excited by new managing director's strategy
Company: White Stores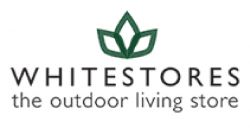 White Stores' personnel push has recently seen the business acquire new staff in all areas of the business, including new Managing Director, Tom Roffey. Tom Roffey has been with the firm for a few months now and White Stores is already seeing exciting changes.

The addition of Tom Roffey as Managing Director to the White Stores team has been crucial to White Stores' development in recent months. The MD position has played a vital role in allowing owner, James Whiteley, to free up time from day-to-day running of the business and allow him instead to focus on strategy, which is further developing the business.

Tom Roffey has ample experience in a leadership role, carrying out a similar role in Australia and previously worked within the senior leadership team at DFS for several years. It is clear within the first few months of Tom filling the position that the new management structure has been crucial to driving White Stores' success even further.

"We are beginning to fill important roles within White Stores' allowing the company to really enjoy the growth and success of the last year," commented Tom Roffey. "After joining the White Stores team in September 2020, it has been my goal to spend time with each department to understand what is required in order to make each area as successful as possible. We are now making huge steps to accomplish this, starting with a recruitment drive throughout the business including our new refer a friend scheme," he added.

Tom Roffey joined White Stores at a pivotal moment in the business' history, after achieving record breaking sales in summer 2020. With owner James Whiteley now free to focus on strategy and business potential, and Tom improving day-to-day business procedures, White Stores is on track to break records again this year.

The garden furniture industry saw phenomenal growth last year, with consumers forced to take staycations and spend more time in their garden at home. "It is crucial now to not only keep hold of that success but to drive for more as world adjusts back to normal life," stated new Managing Director, Tom Roffey; " the ambition remains to make White Stores the outdoor living destination of choice for the UK."

White Stores is confident that with this new strategy in place they will be able to keep improving on the success of last year.