RSW International keep growing
Company: RSW International Limited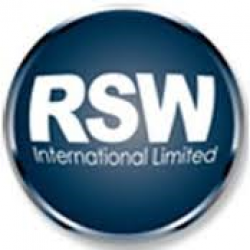 As additional commitment to their current and evolving customer base RSW International Ltd will be exhibiting their ever-growing collections at the forthcoming Spring Fair 2019, with four stands across three Halls! They will be exhibiting in; Hall 12 A04-C02 & C04-D05 (Pet, Spring Summer, Homewares, Gift, & Stationery), Hall 5 K57 (Baby & Gift), and finally Hall 3 H10/J11 (Christmas Crackers, Paper Products & Tabletop).

RSW International Ltd; leading suppliers of; Christmas, Pet Care, Picnicware, Housewares & Gift are pleased to announce a new appointment to its growing business. Peter Hammett recently re-joined the business and it's Garden & Leisure team to look after the South of the UK. Peter previously worked for RSW from 2011 to 2016 and re-joins the business further strengthening the Garden & Leisure team as part of its exciting future growth plan.

Peter said "I am overjoyed to re-join such a well-established and respected company as RSW International Ltd. I will be working with some customers who I already know well, and also have new customers to get to know too. The positive future plans are very much in line with my own goals and ambitions going forward. I can assure customers of my enthusiasm for our product range and for the success of working together in partnership with them to help grow their sales of our products."

Lee Kennerley (Head of Garden & leisure) said "With the businesses further commitment to strengthening the Garden & Leisure team these are exciting times for RSW and our customers. Since joining the business in 2016 we have seen large growth across various categories especially our Pet, Christmas, and Spring Summer Dining collections. It's great to welcome Peter back on board, and I am looking forward to him assisting us in our growth within this sector. The plans we have for the business in this sector are ambitious, and it's great to have someone like Peter with his strength and character on board for this journey".