BASIS helps Green-tech enhance professional standards
Company: Green-tech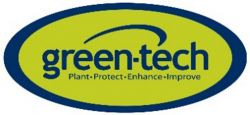 Green-tech, who is celebrating its 25th anniversary this year; reinforces its commitment to investing in people by sending its team out in force. Five people have attended rigorous BASIS training courses to strengthen the company's inhouse expertise.
Roger McGivern and Josh Forster from the Sales team have successfully completed and passed the BASIS Foundation Award in Amenity Horticulture and have been added onto the BASIS Professional Register as Associate members.
This foundation course on pesticide use and best practice will allow them to have a greater understanding of their customers' needs. This means Green-tech has even more people available to assist groundsmen's, greenkeepers and landscapers working in the amenity sector.
Glenn Brown, Andrew Walker and Cameron Fyfe from the Warehouse team have all passed the BASIS Nominated Storekeeper Course, a formal qualification in the storage and handling of chemicals and pesticides.
As their role involves the handling and distribution of chemicals and pesticides, they attended the BASIS Nominated Storekeeper Course which equips trainees with the knowledge and skills to meet the standards of pesticide storage as outlined in the Code of Practice for Suppliers of Pesticides to Agriculture, Horticulture and Forestry.
Sales Director Richard Gill comments, "This foundation course has enhanced and broadened our inhouse expertise which will naturally benefit our customers making a choice on professional chemical products. Both Roger and Josh have a wealth of industry and product knowledge; this coupled with the knowledge gained is a real boom for Green-tech."
Chairman, Richard Kay continues, "Green-tech sells a wide range of chemicals. It's imperative that the advice we give is both correct and more importantly current. These chemicals can be dangerous but they are essential for our customers' work so it's vital we manage their sale, storage and transportation safely and properly. These are quite rightly tough courses as the qualification is certified by BASIS. I am delighted for them all."
BASIS was established by the pesticide industry in 1978. It is an independent standard setting and auditing organisation for the pesticide, fertiliser and allied industries and, in short, promotes and encourage professional standards in these industries.