Richard Sandbrook joins Katie Blake Garden Furniture
Company: Glencrest Seatex Ltd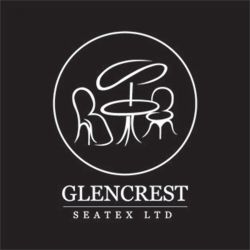 Glencrest Seatex and Katie Blake are extremely pleased to announce that Richard Sandbrook has accepted the position of Business Development Manager.

Having spent many years at Norfolk Leisure and Kettler, Richard is very well known within the Industry and is very excited about moving to Glencrest Seatex and Katie Blake, as we are about having Richard on board.

With the Katie Blake Furniture business thriving, Jack Whiteley - Managing Director and Steven Potter - Sales Director thought it would be a prime time to snap up Richard as soon as he applied for the job, as advertised on the Garden Forum website. Richard has said 'I am very pleased to join Glencrest Seatex and Kate Blake at such an exciting time. The Katie Blake furniture range is showing remarkable growth - increasing the number of Trade Outlets with having wonderful feedback. I want to be part of that growth, develop the brand further and continue its success.'

I am sure Richard will be in touch with all his old and potential new customers and looks forward to discussing Glencrest Seatex and Katie Blake Furniture between now and Solex.