Princess Royal receives garden seeds at Capel Manor renaming ceremony
Company: Mr Fothergill's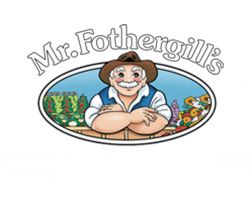 When HRH The Princess Royal visited Capel Manor College in Enfield on 25 November to rename its School of Animal Management and Saddlery The Princess Royal College of Animal Management and Saddlery, London, Suffolk seedsman John Fothergill was on hand to present her with a range of garden seeds from the eponymous company, which has a show garden at the site. The selection included cosmos and tomatoes to mark 2016 being designated the year of the cosmos and tomato.
One of the tomatoes presented was Red Bodyguard, named after a book written about the beneficial properties of the tomato, and named, registered and launched exclusively for the 2016 season by Mr Fothergill's. John presented the Princess with a copy of "The Red Bodyguard: The Amazing Health-promoting Properties of the Tomato" by Ron Levin. Tomato Red Bodyguard is an indeterminate, early cropping, high yielding strain with some resistance to late blight, which produces medium-sized, juicy, delicious and aromatic fruits.
The renaming marked The Princess Royal's continuing involvement with Capel and her encouragement to develop the School since she suggested the idea in 1986. The new facility was built at a cost of £3.6 million and offers state-of-the-art resources to benefit all of the college's animal management and saddlery students at whichever of its London centres they are based.