New Marketing Executive for Town & Country
Company: Town & Country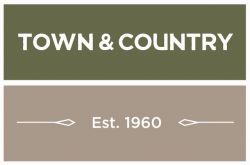 Town & Country, leading supplier of gardening gloves and footwear to the UK garden retail market, has appointed Andrea Litchfield to the position of marketing executive.
Andrea brings a wealth of experience to the role, having worked within a marketing and communications environment for the past eight years, most recently as digital marketing manager for a specialist travel company, as well as previous journalistic roles across national print and local broadcast media.
At Town & Country she will have responsibilities across a range of marketing roles that will cover the day to day operation of the website, including updating products and graphical changes, as well as sourcing content for the blog and newsletters; new product development; creating eye-catching marketing and sales support material – advertisements, POS, packaging and exhibition graphics - as well as continuing the development of the company's social media presence.
Comments Andrea: "With the recent revitalisation of the brand that Town & Country has undertaken it is a very exciting time to be joining the company. I am looking forward to building on the success of the rebranding exercise and developing further opportunities for one of the industry's most respected names."
Barry Page, Town & Country chief executive says: "We are absolutely delighted to have been able to secure someone as experienced and talented as Andrea for this important role. With her grounding in marketing disciplines, her flair for design and eye for detail, she is just the person we need to take our invigorated brand presence into the wider retail arena."
For further information contact Town & Country on 01530 830990 or email info@townandco.com. See the full range of products at www.townandco.com.