Nova Outdoor Living focus on customer service with new hires
Company: Nova Outdoor Living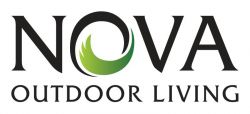 Nova Outdoor Living has recently revealed its new focus on customer service with the addition of several new admin members joining the Nova team.

Nova Outdoor Living has expanded their team and revealed their new dedication to ensuring that customer service is at the heart of their business with the addition of new admin, Nicol Burchell as well as revealing two new admins set to join soon.

With agents across the country and a dedicated in-house sales team, Nova has been successful in attracting many retailers and garden centres based on their exciting deals and high-quality garden furniture. With so many customers, Nova believes that it is important to offer a dedicated customer service solution to answer any queries these customers have and to ensure that these relationships are nurtured and maintained successfully.

Nova has ensured that many potential questions can be answered, without the need for customers to reach out, thanks to the cutting-edge technology on their live extranet system. This system offers live stock updates, product information, marketing material and the ability to place orders with ease. However, the firm realises that some queries require personal assistance which is where new admin Nicol Burchell will come into her own.
With several years' experience in customer service, Nicol can offer a personal touch to the role that will help to develop relationships with customers. "Nicol has been a welcome addition to the team," commented a spokesperson for Nova Outdoor Living. "We are already seeing customers benefit from the assistance of the customer service that Nicol can offer, which is only going to help maintain these great relationships with our customers."

"Customer service is often overlooked in a B2B relationship," added Nicol Burchell "But it is one of the most vital aspects for building your reputation."
Nicol is keen to expand the customer service aspect further and has already confirmed two new starters who will work closely alongside her to ensure that customer service is at the heart of all Nova transactions.

Ensuring that customer service is at the very core of their values, partnered with Nova's existing great offers, is tipped to guarantee the continued success of the business.