Nova Outdoor Living appoints Gordon & Caroline Vass as Scottish agents
Company: Nova Outdoor Living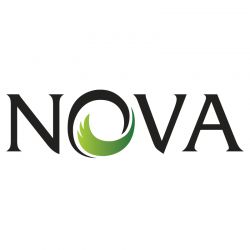 Nova Outdoor Living is pleased to announce that they have appointed Gordon and Caroline Vass to represent their brand in Scotland.

After putting out an article on Gardenforum explaining how they were looking for representatives in Scotland, Nova was approached by Gordon and Caroline Vass who have immense experience in the area.

"We are very happy to welcome Gordon and Caroline on board," revealed Nova Director, James Whiteley. "The pair are extremely experienced, well-liked and well-established in the area and we believe that this experience, partnered with our deals, furniture and service, is bound to offer success for all parties," he added.

With other agents reporting huge success with the Nova brand in their areas, Nova Outdoor Living is confident that Gordon and Caroline will see the same level of success in Scotland and is extremely excited to see what the pair can deliver.

The Scottish representatives have already made contact with some of their customers to promote Nova's latest deals and have reported a keen interest.

"We met with James and the Nova team at the end of April and enjoyed it very much. It was great to see the Nova set up and all the innovative things that are happening. We are very excited to be joining the team and look forward to representing Nova in Scotland. The customers we have already spoken to about Nova's offerings are keen to discover more and we are preparing to set up appointments in the coming weeks. In the meantime, any customers wishing to make an appointment to see Nova's extensive collection can contact us on gordonv123@msn.com," commented Gordon Vass.

Nova Outdoor Living is hosting an open showroom week in June and urges any customers in Scotland who wish to attend to contact Gordon or Caroline to make arrangements.