DLF's Tasha Redman swaps lawn seed for lycra
Company: DLF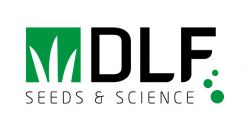 Move over Bradley Wiggins, step aside Tom Daley: the UK gardening industry has a new athletic champion. Tasha Redman, consumer customer service representative at DLF, the company behind Johnsons Lawn Seed, was crowned 14th in the world at Aquabike at the ITU Multisport World Championships in Pontevedra, Spain.
Tasha, who has displayed a competitive streak since childhood, subjected herself to a gruelling training regime in the run-up to the championships – swimming and working out at the gym before work, four days a week, as well as running, turbo cycling and road cycling.
Aquabike is not for the feint hearted. Athletes had to swim 1.5km (1-mile) in just 80 minutes, plunging into water that had dipped to a bone-chilling 14.1C – with an air temperature of just 9C doing little to warm-up the competitiors! And as if that was not enough, althletes had to complete a punishing 113km (70-mile) cycle ride in just seven hours, with terrain rises of up to 230m (755ft) proving to be the ultimate test of endurance.
Speaking after the event, DLF's Tasha Redman said: "It was a truly awesome experience. On competition day, the swim had to be shortened to 1.5km (1-mile) due to low temperatures. I was pleased about that! The cycling was brutal, with mountains instead of hills. I saw Xavier Gomez, the world champion, and realising that I was in the same race as him made me smile and fuelled my legs for a while.
"It was the toughest race I have ever completed and there were many times along the way that I wanted to give up. Crossing the finish line was tremendous, and having the medal hung round my neck while wearing Great Britain kit was a true privilege. The fact that I can now say I'm 14th in the World at Aquabike in my age group [40-44] inspires me for the next challenge," Tasha added.
Consumer manager Guy Jenkins paid tribute to Tasha's success: "To triumph in such a gruelling challenge, hotly contested by some of the world's most competitive athletes, is a remarkable achievement and Tasha should be incredibly proud of all that she has accomplished. Tasha's colleagues here at DLF were rooting for her from the outset, and everyone is thrilled that she has fulfilled her dream of winning a medal."
Competitive sport is nothing new to Tasha, who started clocking-up a tally of awards at an early age – collecting swimming medals aged 10, showjumping at 15 and indulging in car racing, too.
Following her success at the ITU Multisport World Championships, you would be forgiven for thinking that Tasha is going to enjoy a well-earned rest. In fact, she's getting ready to take part in the Blenheim Sprint Triathlon on 1-2nd June – a 750-meter open water swim, 19.8km (12.3-mile) bike ride and 5.4km (3.4-mile) run around the grounds of Blenheim.
Tasha summed-up: "Then the following week on 9th June I'm taking part in the Cotswold 113 Middle Distance event – a 1.9km (1.2-mile) open water swim, 42km (26-mile) bike ride and a 21km (13.1-mile) run!"
Find out more
To find out more about Johnsons Lawn Seed please visit www.johnsonslawnseed.com/product-range.aspx