Nova appoints Sean Sunderland as their North West agent
Company: Nova Outdoor Living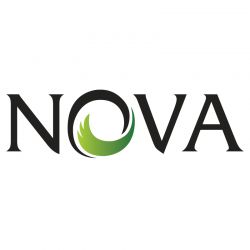 Nova Outdoor Living is happy to announce that Sean Sunderland from SS Agencies will be representing them to customers in the North West.

Thanks to Gardenforum, Nova saw a huge response to their call for agents to represent them up and down the country. Sean Sunderland of SS Agencies met with Nova at the beginning of the year and it is now confirmed that he will be representing them to customers in the North West.

As Nova has just announced their 2019 product range and provided their agents with a complete price list with exclusive introductory offers, Sean has revealed his plans to make contact with customers throughout the North West in the coming weeks.

"It is an exciting time to be joining a professional company like Nova. The brand has an excellent range of products and I am keen to get their offers in front of my customers to see their reactions," commented Sean.
As the North West is a hugely competitive area, Nova understands the importance of having representatives that are well-established, respected, and liked in the area and feels that they can achieve the desired results with Sean.

"We're excited to be working with Sean and feel that he is the right man to put us on the map in the North West. We're excited to see what feedback and results we see in the coming months," highlighted Nova Director, James Whiteley.

Nova feels that they have a strong offering with their vast range and exclusive introductory offers and is confident that businesses in the North West will be excited by what they can deliver. For any customers in the North West that wish to organise a meeting with Sean to discuss Nova's product range and deals, he can be contacted on sean.sunderland@hotmail.co.uk.