Nova appoint Thomasson Agencies as their North East agents
Company: Nova Outdoor Living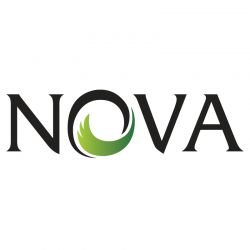 Nova Outdoor Living is pleased to announce the appointment of Mathew Thomasson and Steven Hall from Thomasson Agencies as their brand representatives in the North East.

With over 8 years' experience in the area, the team at Thomasson agencies is well prepared and extremely knowledgeable to the garden centres and businesses in the North East, which is ideal for knowing who, in the area, will have a keen interest in Nova's garden furniture collection.

"The team at Thomasson Agencies are the perfect addition to our expanding network of brand representatives," revealed James Whiteley, Director at Nova Outdoor Living. "Mathew and Steven are extremely talented individuals who are well-known, well-liked and respected. To have such a strong duo representing Nova fills us with great confidence that our products will be well marketed to businesses throughout the North East."

As Nova continues to expand their growing network of agents around the country, the Thomasson Agencies team will be reaching out to businesses in the North East to set up appointments and run through Nova's product range and introductory offers.

"As a team, we are extremely excited to be working with Nova. The well-known brand name has undergone a refreshing change in the form of James and his team and we're confident in the product range that Nova has to offer," commented Mathew Thomasson. "We're looking forward to visiting our customers and showing them what Nova is offering and we will be setting up appointments in the coming weeks. For those in the North East eager to see Nova's product range you can contact myself or Steven on sales@thomassonagencies.co.uk."

Having strong agents up and down the country is extremely important to Nova Outdoor Living, who have recently confirmed their 2019 price list and announced its availability to agents and customers. Nova is confident that Thomasson Agencies are a valuable asset to their business and will represent them well in the competitive North East area.