Nova appoint Graham & Abbie Miles as their East Anglia Agents
Company: Nova Outdoor Living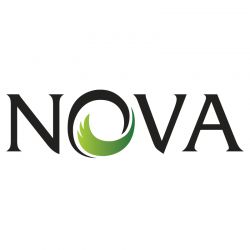 Nova Outdoor Living is pleased to announce the appointment of Graham and Abbie Miles of Alfresco Agencies as their representatives for East Anglia.

"It is with great pleasure, we welcome Graham and Abbie to the Nova team," commented Director James Whiteley. "It is brilliant to be able to announce the appointment of such well known, established, respected and well-liked agents, who we feel will be able to represent Nova extremely successfully."

When Nova Outdoor Living first met with Graham and Abbie, they were excited by the reaction received when they outlined their plans for Nova and the vast range of furniture on offer. "Nova is confident in the range of garden furniture and accessories we have developed and needs representatives as confident in our offering as we are. The level of enthusiasm shown by Graham and Abbie is exactly what we need to get Nova in front of potential customers," said newly appointed UK Sales Manager, Ian Read.

East Anglia is a large and includes a large number of successful garden centres. Nova understands that this area is highly competitive and therefore it is important to have such strong agents representing them.

Graham Miles from Alfresco Agencies says "Abbie and I are extremely excited to be working with the team at Nova Outdoor Living. This recognisable brand has been relaunched and reinvigorated, and the package Nova now offers UK Garden Centres, we believe, is a real game changer for the industry. The feedback we have received from initial discussions with a few customers is one of excitement with regards to the quality, breadth of range, pricing policy and flexibility of supply. We look forward to contacting and meeting with all our customers over the coming weeks to present Nova Outdoor Living. In the meantime customers should not hesitate to contact us, if they wish to book an appointment to see Nova's collection, on graham@alfrescoagencies.co.uk and abbie@alfrescoagencies.co.uk".

Graham and Abbie Miles will be making calls and enquiries to customers in the East Anglia area soon and with Nova Outdoor Living's 2019 price list now available, the duo expect to be extremely busy making appointments to go through the brand's prices, deals and products.

Nova Outdoor Living believe they have developed an all-encompassing, quality collection of rattan garden furniture, outdoor fabric, cast aluminium furniture, parasols, bases, fire pits, Kamados and garden furniture covers.