Nova appoint Alec Routledge as South West agent
Company: Nova Outdoor Living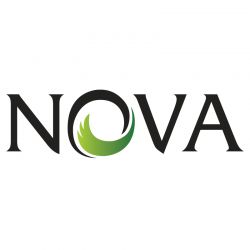 After Nova's call, on Gardenforum, for sales agents to represent them across the UK, they were pleased to strike a deal with well-known agent, Alec Routledge who will represent them in the South West and ensure garden centres in the area are fully aware of who Nova is and what they have to offer.

This announcement comes with the firm revealing their 2019 price list, allowing Alec to make contact with customers with some great introductory offers.

"I am excited by the reception I have received from customers during initial discussions about Nova's comeback and their introductory deals," commented Alec Routledge of AR Agencies. "Having seen Nova's product range and competitive pricing, I am confident that the offerings will be exciting for garden centres and a breath of fresh air to the industry as a whole. I look forward to meeting with customers over the coming weeks and months to present Nova Outdoor Living. In the meantime, if customers wish to see Nova's collection they can book an appointment with me on alec.aragencies@gmail.com" Added Alec.

"Adding Alec to our team of agents is a huge success for Nova," said Director James Whitely. "Alec is a well established and respected individual with the potential to increase Nova's reach dramatically in the South West. Alec is enthusiastic about the Nova brand and this is the level of energy we need when reviving Nova."

"The South West is a highly competitive area and it is important for Nova to be well represented, which we feel Alec will be able to do," shared Nova's Sales Manager, Ian Read.

Having the right offering is extremely important to Nova Outdoor Living and the brand feels they have been able to offer the right mixture of quality products and competitive pricing that will spark interest among customers.

Alec Routledge will be making calls and enquiries to customers in the South West area soon to present Nova Outdoor Living's stock list, prices and introductory deals.