Brian's lifetime in horticulture is just what the doctor ordered
Company: Mr Fothergill's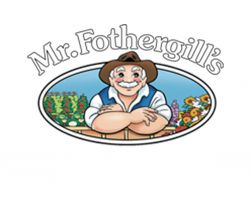 As Mr Fothergill's trials manager Brian Talman celebrates 60 years working in horticulture, he muses how his working life could have been quite different if he had not heeded the advice of a family-friend doctor. "As a Surrey teenager I passed an engineering exam in 1959 to become an apprentice, but because of my asthma the doctor said a factory environment would be bad for me and I would be better working outside".

Brian noticed local seed company Nutting & Sons of Merstham was advertising for a trials assistant, so he applied for the post, was taken on a five-year apprenticeship, at the end of which and while still a teenager, he was appointed flower seed manager on a six-month probation. "Although I was never told the company was satisfied, I suppose it must have been because I stayed until 1983", laughs Brian.

During that time the company moved to Cambridgeshire. In 1983 Brian was approached by Chicago-based Ball & Co and invited to set up a British trial ground, which he managed until 2002 when he decided to set up his own plant company Talman's Plants Nursery, which in turn led to him working with Mr Fothergill's. In the early days of this association, Brian grew all Mr Fothergill's plants at his own nursery because there were no facilities at the seed company's Kentford, Suffolk, base. Through the years, Brian has supervised the development of the Kentford trial and the installation of state-of-the art greenhouses.

Mr Fothergill's commercial director Tim Jeffries takes up the story. "We know how fortunate we are to have Brian running our trials, which several independent experts have told me are the best of their kind in Europe. His plant knowledge and understanding and his growing skills are unparalleled. He is a key member of our specialist horticultural team". Brian Talman is more modest. He simply says "I can honestly say I have loved every minute of the past 60 years. While every day may have its challenges, every day I work with plants is a joy".