New senior appointments and increased investment in training & development
Company: Zest 4 Leisure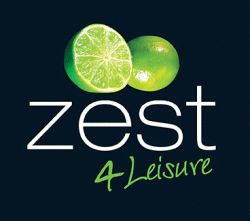 Zest 4 Leisure has announced a number of senior level appointments to broaden capabilities at management level, and an increased investment in training and development to support its future growth.
The company, a leading trade supplier of quality timber garden products including furniture, arches, arbours and fencing, is keen to continually improve not just how the business operates but also how employees work together and develop as individuals.
Steve Morgan, Zest 4 Leisure Managing Director commented: "Zest 4 Leisure has enjoyed significant expansion over the years so we need to ensure we have the best team in place to manage the growth without impacting customer service. As a result, we invested in additional senior level appointments who have already made a big impact on the business."
New appointments:
Paul Booth, the Operations Manager, has over 30 years of experience working in global companies within the warehousing, distribution and manufacturing industries. On his arrival, Paul introduced a number of significant changes to how the warehouse team operates, creating clear and measurable targets. His changes are already paying off and were instrumental in the company's ability to smoothly manage the sales spike earlier this year.
Another recent appointment is Jennifer Allen, the Logistics/Systems Improvement Co-ordinator. With a diverse background working in the food retail and manufacturing industries, Jennifer previously held positions in stock control, logistics management as well as other key warehousing positions. She has been instrumental in the installation and bedding in of the SAP system across the business and the LEAN waste management system now running in the Saltney warehouse.
Training & Development
In addition to new appointments, Zest 4 Leisure is keen to continue to develop its existing people. At the end of last year, the company's management team undertook a leadership programme at Coleg Cambria, working on three cross-department work-based projects. These have already had an impact on improving the way employees work as a team across all divisions of the business.
Institute of Leadership and Management courses have been successfully completed by another two members of the Zest team.
The company was also recently awarded DEVELOPED status following an IIP review. This is in recognition of the work everyone within the business is doing to improve and embed its people practices and to enable an environment in which individuals can develop and grow.
Steve concluded: "Paul and Jennifer have both had a very positive impact on our business since they joined, thanks to their fresh ideas, knowledge and expertise. Everyone has really benefited from their arrival which, combined with the training and development programmes, means we are off to a great start in 2019."
Speaking recently at the Zest sales conference in Saltney, Paul Booth said: "Joining Zest has been like a breath of fresh air, being able to put in place not only the quick wins like zonal picking but also in terms of investing time in restructuring the warehousing personnel. We have introduced new supervisory levels, senior foremen and key positions including our new production planner who works specifically within the SAP system. This has enabled us to turn around garden centre orders more efficiently ensuring deliveries are made on schedule."