2019 GIMA Awards judging panel confirmed
Company: GIMA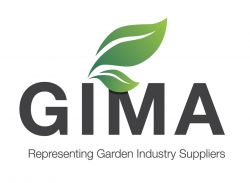 As the GIMA Awards gets set to celebrate its 39th anniversary in 2019 (July 4th, Celtic Manor), this year's judging panel has been confirmed.
Featuring buyers from both leading independent and multiple garden centres, DIY giants, and members of the trade and consumer media, this year's panel brings with it a wealth of experience that will no doubt help them to pick the best that GIMA members have to offer.
Meet the 2019 GIMA judges
Andy Smith, Head of Buying, Klondyke Group
During his 30 plus years experience in the horticulture and retail sector, Andy has worked with the likes of Wyevale and Dobbies. In his current role at the Klondyke Group, Andy is responsible for all areas of buying.
Tammy Woodhouse, Managing Director, Millbrook Garden Company
As a passionate advocate for the industry Tammy sits on the GCA executive board and is chairing the organising committee for the International Garden Centre congress (September 2019, Windsor).
Christopher Ray, Outdoor Category Manager, B&Q
Christopher Ray leads the team driving the structures, landscaping and leisure businesses at B&Q, helping to grow the company's sales and market share. A truly commercially focused leader, Christopher has landed a significant number of strategic reviews at B&Q as well as engaging the wider colleague community to support outdoor home improvement.
Adrienne Wild, Gardening Editor & Columnist, Sunday People and Woman's Weekly
An experienced and award-winning garden writer and past editor of some of Britain's favourite gardening magazines and currently gardening editor of the Sunday People and Woman's Weekly, Adrienne has for over 40 years, inspired gardeners with a breadth of gardening know-how plus creative and decorative ideas.
Sharon McNair, Commercial Director, Tong Garden Centre
Boasting an enviable breadth of retail knowledge in leisure, gardening, catering and seasonal ranges, gained over 30 years working in the garden retail sector, Sharon leads the retail team at the independently-owned and ambitious Tong Garden Centre.
Lucy Hall, Editor, BBC Gardeners World Magazine
Lucy has been editor of BBC Gardeners' World Magazine since 2012, overseeing its transformation from a print title to a multi-format brand with one of the biggest subscriber audiences in UK publishing.
Neil Pope, Editor, Garden Trade News
Neil has been a journalist all his working life, having edited many national consumer magazines, including Garden News. He moved into trade publishing to become editor of Pet Product Marketing before taking over the reins at GTN.
Additionally, the team will be joined by Blue Diamond's Head of Product Development, Stuart Whalley, and Mary Bunting, QVC's Home and Seasonal Buyer.
Vicky Nuttall, GIMA Director, said: "My sincerest thanks to all our judges for agreeing to join our 2019 GIMA Awards judging panel. Together they have an enviable portfolio of experience and knowledge, and I've no doubt that they'll utilise this to select some truly deserving winners. I'm excited to find out which brands and products catch their eye during our judging day on June 19th."
Entry to the 2019 GIMA awards now open
Recognising excellence and innovation the GIMA Awards have grown into the largest industry gathering, welcoming both retailers and suppliers from the UK garden retail sector.
Previous winners have included Gardena, Fallen Fruits, Neudorff, Willow Wand, Primeur, Burgon & Ball, Deco-Pak, Smart Garden Products, Apta, Vitax and Evergreen Garden Care (previously The Scotts Miracle Gro Company) Each company has benefitted from the wealth of exposure that comes from being named a GIMA Award winner, including gaining access to a panel of influential industry judges, recognition in front of hundreds of industry peers, and coverage within both key trade and consumer media.
With 14 categories up for grabs, there is plenty of opportunity for manufacturers and suppliers from across the sector to showcase the best they have to offer. If you have a product or service that you think deserves industry recognition, then entry to the awards couldn't be simpler. To enter visit http://gima.org.uk/gima-awards/ (closing date for entries is Friday 17th May). The same web page can also be used to book your place at the 2019 awards ceremony.