New sales representative at Bransford Webbs
Company: The Bransford Webbs Plant Company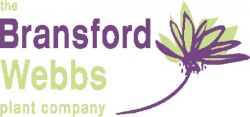 The Bransford Webbs Plant Company would like to announce the appointment of Andy Luft as their new Sales Representative. Andy joins David Chilvers and Trina Cole, the current Sales Representatives at Bransford Webbs, and will be covering the South / West and South Wales.
Andy has worked for both Cadbury Garden and Leisure and Wilton House Garden Centre, following his training at Cannington College. During this time he also completed a six month sabbatical in Auckland, New Zealand. Most recently, he has been working for Somerstock, based in Somerset.
Following the appointment of Andy, the Sales Team has undergone a minor reallocation of areas. David Chilvers continues to cover the North and Scotland, whilst Trina Cole will cover the Midlands and East.