New sales agency appointments
Company: Bloomin Amazing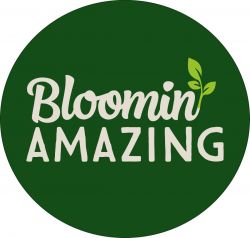 West Country Soil Improvement Ltd have announced the appointment of ARC Southern to represent them across the Southern Counties of England including Surrey, Sussex, Kent, Hampshire, Middlesex and South London. They have also appointed Stuart and Mikki Miller who will extend distribution across Norfolk, Suffolk, Cambridgeshire, Essex, Hertfordshire and North London, and their current very well known top sales agent Spencer Goodall is taking Tony Loftus into his business on the 1st October to add in the West Midlands, Derbyshire, Leicestershire, Lincs, Northants, Notts, Shropshire, Staffs, Warwickshire and Worcestershire. This latest announcement from the 2018 GIMA Seed Corn winners follows a very successful first full year of sales driven predominantly in the South and West regions close to their base in Poundbury, Dorset.
With sales of Bloomin Amazing having more than doubled in the last year, West Country Soil Improvement Ltd have now invested in and installed a second screw press system at their production site on Rainbarrow Farm which will allow production output to be doubled in response to growing demand. They expect much of this additional capacity to be taken up by the extended regional sales area covered by the new agency appointments. Stuart and Mikki Miller, Andy Campion, Gary Collins, Andy Mountney, Richard Card and Andy Roe have an enormous wealth of experience in servicing garden centres and are looking forward to introducing their customers to Bloomin Amazing.
Andy Roe commented "Bloomin Amazing fits very neatly into our portfolio and it has all the credentials needed for our customers – it's in demand, it's sustainable, it's multipurpose and there's good margin to be earned."

Bloomin Amazing and the team from West Country Soil Improvement will be on stand 6R80 in the GIMA village.