E. P. Barrus extends garden division team with appointment of area sales manager
Company: E. P. Barrus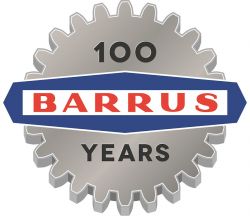 E.P. Barrus has extended its sales team with the appointment of Gary Bowness as Area Sales Manager covering the North West and Midlands.
Gary brings over 15 years of sales experience specifically in garden tools, gloves and accessories. Before joining Barrus, Gary previously represented some key brands within the industry.
"I am looking forward to joining E.P. Barrus and utilising my 15 years of experience to contribute to the on-going success of its leading brands" comments Gary.
Barrus has a strong sales team working across the garden tool division in the UK and backed up with marketing, merchandising and sales support. Barrus continues to grow and expand following the additional warehouse space taken at the beginning of the year and the additional merchandisers to support our garden centre customers.
Mark Hewett, divisional sales manager for E.P. Barrus, said: "We are thrilled to welcome another member of staff to Barrus and feel that Gary's expertise is sure to make him a valued member of the team. Our priority is to continue to provide our customers with high levels of support and excellent service."
The past year has seen a significant increase in the availability of brands including Town & Country, Wilkinson Sword, WOLF-Garten, WD40 and Energizer and the successful launch of over 150 new products at GLEE 2018.
E.P. Barrus will also be unveiling a range of new and exciting products under brands Wilkinson Sword, WOLF-Garten and Town & Country at this year's GLEE on stand 7J30-L31.