New rep for the new year!
Company: The Bransford Webbs Plant Company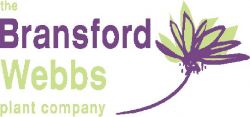 The Bransford Webbs Plant Company are proud to officially announce the appointment of Amanda Frankish as their new Sales Representative for the Northern territory, caring for and improving on an existing portfolio of accounts throughout the North of England and Scotland.
Amanda has joined the company this week and is eager for the start of the new season in January.

Amanda, brings with her a wealth of industry knowledge, having worked in both the retail and wholesale side of the industry, covering sales and merchandising. Following training at the nursery, Amanda will be out and about meeting customers in her new area over the next few weeks and early in the new year.
"We are pleased and excited to see Amanda join our team", commented David Chilvers, Sales Manager. "Her understanding of the industry and customer base will be a great addition to Bransford Webbs. Amanda's appointment will put us in a strong position to further develop our customer relationships as we head into the future".

If you have any questions for Amanda or any of our sales team regarding next year's reserves and plans, just drop us a line on 01886 833733 or sales@bransfordwebbs.co.uk