Mabon's fresh and sustainable approach
Company: MABON Design and Print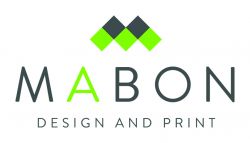 Phil Mabon has launched his own business, MABON Design and Print Ltd, specialising in design, marketing and sustainable print solutions.
Phil, a former head of creative at both Floramedia and Hortipak, has spent the last 17 years supplying creative design and print to growers and retailers in the horticultural sector.
On announcing his return into horticulture with his own business, Mabon said 'We're bringing a very focused and personable service to customers that not only delivers quality creative marketing but also offers growers and retailers sustainable print from our proven supply partners.'
Climate Positive through Ecologi
As a family business, sustainability and social responsibility are hugely important to Phil and his wife Jo, and they are proud to have officially become a Climate Positive Workforce through Ecologi.
This means that they are both offsetting their entire carbon footprint, including emissions from their home where they work, personal and business travel, holidays, food, hobbies and more whilst also funding the world's best climate crisis solutions and planting trees to help future carbon reduction.
Further details can be found at https://ecologi.com/mabondesignandprintltd.
Range of Services
Specific horticultural marketing services offered by MABON include graphic design, sustainable print management and marketing consultancy that cover the following and more:
Identity and product branding
Catalogues, brochures and mailers
Trolley dressing, banners and POS
Websites and E-stores
Mailchimp email marketing
Advertising and promotion
Packaging design and sustainable print
To contact MABON visit www.mabondesign.co.uk, email phil@mabondesign.co.uk