New Chairman announced for leading contractor group
Company: BALI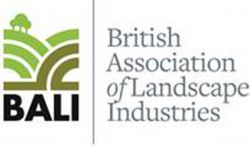 BALI-NCF, a collaboration between the British Association of Landscape Industries and the National Contractors Forum, has announced that Phil Jones, Managing Director of ISS Facilities Services – Landscaping, has been elected as the Forum's chairman. He will assume the role with immediate effect.

Established in 2012 following talks between BALI and NCF members, the Forum represents mainly larger grounds maintenance contractors with regional or national coverage. As most NCF members were also members of BALI, the synergy was obvious and now the group is administered by the BALI secretariat from Landscape House.

Over the past two years, BALI-NCF has organised events for its members and the wider industry, including a successful HAVs/H&S event and, more recently, a seminar and equipment day on the subject of Coping with Slopes. This particular event was so successful that it is to be repeated in March to enable those delegates who were unable to secure a place for the original event to attend.

Commenting on his appointment, Phil Jones said: "I am delighted to be elected as Chairman of the National Contractor's Forum by its membership. The original idea of the forum was to bring co-ordination of and representation for the large grounds maintenance contractors, who, prior to the creation of the NCF did not have a clear voice in the industry. I believe there is even more of a need for such a platform given the current challenges facing our customers, particularly in the public sector.

The Forum's membership includes many long established and well respected businesses. I look forward to serving as Chairman and representing this particular sector of our industry."

BALI's Chief Operations Officer Wayne Grills said: "Between them BALI-NCF members contribute some £2bn to the country's GDP and are a powerful lobbying group. It is vital that BALI-NCF has a Chairman who is known across the industry and who will represent the interests of the Forum's members and the wider grounds maintenance sector. I am confident that Phil is the right person for the role."

The new Chairman was elected by a majority vote of BALI-NCF members undertaken over the Christmas/New Year period.