Fiskars chooses Birmingham
Company: Fiskars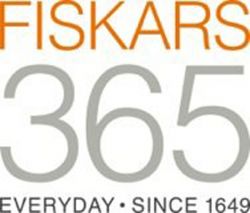 Fiskars, who recently celebrated its 365 year legacy, has chosen Birmingham as the new UK office location. Well-known for its industry leading garden tools and a global authority on the premium scissor category, the company continues the UK development program with a relocation from its Nottingham site.

The Masshouse McLaren building, one of Birmingham's tallest structures and situated within Birmingham's vibrant business area, will be the company's new home. From a high rise commanding view point, the new offices will include specifically designed demonstration areas and interactive product displays to showcase not just Fiskars garden and kitchen tools, but other iconic global brands: Gerber, Iittala and Royal Copenhagen.

Commenting on the move John Grayson, UK Managing Director and Regional Director for the company's south west European business, says, "This is an exciting time to be part of one of the world's oldest and yet most contemporary companies. We have been through an extensive development program in recent years and the opportunity to now re-position Fiskars UK in such an accessible location, within a welcoming and professional office environment that befits the quality of our brands and company values, is just tremendous."

Customers of the company will experience no change in service as distribution will continue to be managed from the company's local partner warehouse in Derbyshire and will be notified directly regarding telephone and address contact details. All email and electronic processing will remain unchanged.

W: www.fiskars.com E: ukinfo@fiskars.com

Fiskars UK Ltd, 17th Floor, McLaren Building, 46 The Priory Queensway, Birmingham, B4 7LR.