New appointments to AMES UK senior leadership team
Company: AMES UK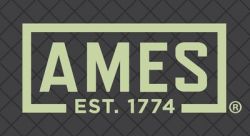 The successful development of AMES UK during an unprecedented time of uncertainty has been, in no short measure, the result of the dedication, experience and expertise of the managers and staff in Apta, La Hacienda, True Temper and Kelkay. Paul North, AMES UK Managing Director says that he has found outstanding knowledge, experience and dedication in the teams which represents huge development potential for the future of the business. It's made him very confident of delivering ambitious growth plans over the coming months; one of the early and most significant elements of which is in Supply and Operational Planning.
James Hoad has recently been appointed as Supply Chain Director, a role in which he has already built strong connections between commercial sales teams, demand planning, production and stock availability. James has more than 10 years' experience with Apta where he was previously Commercial Director.
He is working on the project in close partnership with Jon Wilson, who has been promoted to the position of Manufacturing Director, responsible for the development of the Pollington manufacturing facility. Jon has been with the business since 2015 and is focussed on deploying the huge investments in equipment and infrastructure which have helped the business achieve a 25% increase in overall production capacity in the last 12 months.
James is developing close supply chain partnerships with key suppliers in Europe and the Far East. Reviewing suppliers across the four Operating Companies has revealed opportunities for major synergies and AMES UK expects this to deliver new exclusive supply relationships and improved efficiencies.
James and Jon are members of the new AMES UK Executive Leadership Team which is tasked with implementing the business' ambitious growth and development plans.
Jon Wilson said "The last few months have been some of the most challenging and exciting of my career. I'm very proud to be part of the new AMES UK Executive Leadership Team. Together, we are building a really exciting future." James Hoad added "The creation of this multi-disciplinary Executive Leadership Team with people from all parts of the business is helping to build a mutually supportive and confident culture. It's a high-energy and fulfilling place to work."
To find out more about Kelkay go to www.kelkay.com or e-mail salesenquiries@kelkay.co.uk or call 01405 869333
To find out more about La Hacienda go to www.lahacienda.co.uk or call 01285 762060
To find out more about Apta go to www.apta.co.uk