New appointments for RSW International Limited
Company: RSW International Limited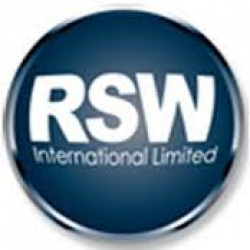 New appointment made to support the future growth of RSW's business within the Garden & Leisure industry. As additional commitment to their current and evolving customer base RSW will also be exhibiting their ever-growing Pet collections at Glee from 10th to 12th September 2018 in Hall 6 (Stand S70-T71). On display will be their Pet Cooling products that have taken the Pet industry by storm, alongside their brands of Smart Choice (Play & Pamper), Delicious (Treats & Essentials), and Sweet Dreams (Beds & Bedding).
RSW International Limited; leading importers of Garden & Leisure products including; Christmas, Pet Care, Picnicware, Gift & Housewares are pleased to announce a new appointment to its growing business. Bobby Fisher recently joined the Garden & Leisure team as Business Development Manager for the UK mainland. Bobby with 10 years' experience from within the Garden & Leisure industry working with businesses such as Petface, Elho, Smart Garden Products, Woodlodge, and Kelkay has been recruited to further strengthen the Garden & Leisure Team as part of our exciting future growth plans in place.

Bobby said "I am overjoyed to join such a well established and respected company in RSW International Ltd. The positive future plans are very much in line with my own goals and ambitions going forward."

Lee Kennerley (Head of Garden & leisure) said "With the businesses further commitment to strengthening the Garden & Leisure Team these are exciting times for RSW and our customers. Since joining the business in 2016 we have seen large growth across various categories especially Pet, Christmas, and our Spring Summer Dining.

It's great to welcome Bobby to the team, and I wish him good luck in a rewarding role within a business which is willing to work with its ever-growing client base to supply some of the best value products within the industry. The continuing growth plans we have for the business are ambitious, and it's great to have him on board for this journey".