Napoleon announces new president
Company: Napoleon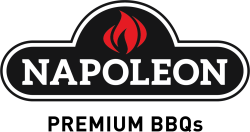 We are very pleased to announce that Mike Tzimas, CPA, CA will become president, Napoleon, effective July 11, 2022. Mike succeeds Ron McArthur, as president who previously announced his intention to retire at the end of 2022.
Mike has responsibility for Global activity and the recent spectacular growth of the company's share of the UK market means Napoleon will concentrate heavily on supporting it. "It's an exciting time across the industry with real innovation in grills to ensure that amateur cooks can get professional results" commented Tzimas. "We are investing heavily in New Product Development and the UK can expect exciting things to come in the following months and years."
Mike has most recently held the role of chief financial officer, Napoleon. He joined Napoleon in January of 2020 as vice president of finance. Mike was promoted to chief financial officer in January of 2021. Prior to joining Napoleon, Mike held senior finance and manufacturing roles within the auto industry. Mike will report to Co-CEO's Chris Schroeter and Stephen Schroeter.
Mike brings a strong background to the role as the architect of the 5-year strategic plan for Napoleon and he helped oversee a period of strong growth and expansion. At the forefront of Mike's agenda, he will drive long-term sustainable growth for Napoleon and our customers, support product innovation and expand Napoleon's global footprint.
"Mike demonstrates our core values, working and demonstrating to our associates and customers why Napoleon cares is at the very core of who we are" says Stephen Schroeter Co-CEO Napoleon.
"Taking the torch from Ron McArthur, Mike will leverage our rich past, strong foundation and entrepreneurial spirit to propel us into even greater achievements in the future", said Chris Schroeter Co-CEO, Napoleon.
Mike will oversee all global operations of Napoleon and be based at the corporate head office in Barrie, Ontario, Canada.