Group Plant Buyer retires from Haskins
Company: Haskins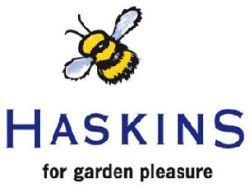 Colin Brickell, group plant buyer for Haskins Garden Centres, has retired after 38 years of service for the business.
Colin joined Haskins at its original Trickett's Cross site in Dorset in February 1984, progressing through several roles including plant area manager, before becoming group plant buyer in the early 1990s.
During his time with the company, Colin became a well-known and respected figure in the horticultural industry; Colin built his reputation due to his success in sourcing new plant varieties across the UK and Europe, establishing himself as an important member and negotiator.
Colin would regularly visit suppliers and trade shows to ensure that Haskins' product ranges continued to be innovative and exciting for customers.
Recalling on his time with the company, Colin Brickell, said: "The thing I loved most about working for Haskins was the relationships that I built over the years. From staff to suppliers, everybody was always so lovely, which really shows the strength of Haskins' company culture."
Having worked for Haskins since 1984, Colin has been an important part of the company's growth, playing a significant role in the move to the new Ferndown site in 1994. During this time, Colin oversaw the management of the old site during the construction phase of the new Ferndown centre.
Colin added: "It has been amazing to be part of Haskins for such a long period and to see company's significant development in that time; a particularly special moment for me was moving from the old Ferndown site to our amazing new centre in 1994."
Colin leaves a strong legacy at Haskins, with staff members attributing the high-quality of Haskins' products to his hard work. Julian Winfield, Chief Executive of Haskins, said: "Colin has made a significant contribution to Haskins over the last 38 years. For much of the time he has built and managed the high-quality plant ranges that we stock in our garden centres, something that as a true horticulturalist, he has been more than equipped to do. The quality of our plants is essential to enable our customers to have success with their gardening and, most importantly, enjoy their gardens."
Richard Lockwood, who joined Haskins in February 2021 as plant bedding buyer, has taken over the role of group plant buyer.
Colin plans to enjoy his retirement spending time with family, enjoying cricket, and travelling more in his spare time. Colin explained: "I'm really going to miss the culture and all the great people at Haskins, but I'm very much looking forward to spending more time with my family and grandchildren. I wish all my colleagues the very best of luck for the future."
Haskins Garden Centres is an independent family business that has five centres located in the south of England. Haskins' centres include Ferndown (Dorset), West End (Southampton), Snowhill (West Sussex), Roundstone (West Sussex) and Forest Lodge (Farnham).
All Haskins Garden Centres are open seven days a week. For more information, please visit: www.haskins.co.uk