Mike Lind becomes GCA Chairman for 2018/19
Company: GCA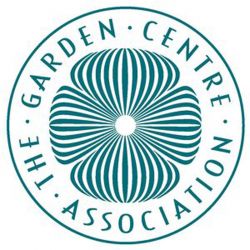 Mike Lind, who is the Managing Director of Monkton Elm Garden & Pet Centre in Somerset, took on the role as the GCA's Chairman elect for 2018/19 during its annual conference, which took place in Stratford-upon-Avon.
Mike said: "During my time as Chairman of the GCA, I will continue to focus on the core benefits of membership and our strategy, which has the following main objectives:
Delivering an aspirational members' conference
Promote regional activities and networking between members
Monthly barometer of trade
GROW our e-learning initiative
The annual standards inspection process.
"Above all I want to strive to make sure the GCA remains relevant to the interests of our members and is seen as an association that is beneficial to our businesses but is also fun to be part of."
Mike took on the role from previous Chairman, Julian Winfield.
The GCA represents nearly 200 garden centres nationwide. Through sharing information and its inspection programme the GCA helps members to achieve high standards in customer service, plant quality and reliability.
For further details about the GCA conference, please call 01244 952170.
Alternatively, please visit www.gca.org.uk