Zest 4 Leisure announces recruitment drive and the appointment of a new account manager
Company: Zest 4 Leisure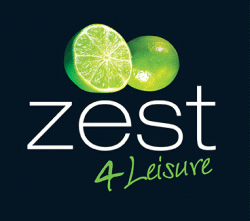 Zest 4 Leisure, a leading trade supplier of quality timber garden products, is increasing its workforce with the creation of numerous jobs at its warehouse and distribution centre in Saltney, near Chester.
The company is set to recruit a minimum of 20 people across a range of departments including:
transport planners and administrators;
warehouse administrators;
warehouse and production operatives; and
general yard labourers.
The nine-acre site, which was purchased last year, is now officially up and running following a period of redevelopment.
Set in a well-established industrial location, the new site will also allow for additional job opportunities in the future to meet further planned expansion and the strategic development of the family owned company.
Commenting on the recruitment, Steve Morgan managing director at Zest 4 Leisure said: "Our new warehouse and distribution centre has given us the opportunity to increase our workforce which, in turn, will enable us to meet growing customer demand.
"It's a great start to what promises to be a very busy 2018 and it marks yet another important stage in our company's growth. Of course, we are not stopping here and we look forward to announcing further developments across the coming year."
In addition to the warehouse and distribution centre jobs, Zest 4 Leisure continues to expand with the appointment of a new account manager Jim Brown, who will be responsible for Scotland, Northern Ireland and Wales.
Previously, Jim was working for Thompson & Morgan, the well-known seed company where he spent over 10 years focusing on sales and customer support, covering a similar geographic area.
He will take over the area from Paul Haynes and Adie Lewis. Paul will now be concentrating on his role of Key and Group account manager and managing Zest's ever growing group accounts whilst Adie's role will expand further south.
Jim will be field-based and report to Alwyn Williams, head of Zest 4 Leisure.
Alwyn said: "It's an exciting time for all here at Zest, we're continuing to grow and recent developments mean that our team is continually expanding.
"It is with great pleasure that we welcome Jim to the company. He brings with him a wealth of expertise that I know will be invaluable at a time of increasing customer demand."