Meet the new Managing Director for AMES UK
Company: AMES UK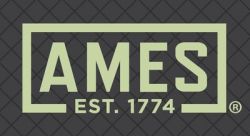 AMES UK appointed Paul North to the role of Managing Director for their UK and Ireland business in early 2020, but within 3 weeks of starting his new role, Paul faced the monumental challenges of a global pandemic and a national lockdown.
Despite these distractions, he's driven an ambitious programme of strategic development designed to streamline and unify AMES UK and Ireland's five business units of Kelkay, La Hacienda, True Temper, Woodshaw and Apta.
Paul has a wealth of international experience across the UK, Europe, US and Australasia within the wholesale hardware industry, predominantly with Stanley Black & Decker. He knows the UK retail landscape very well and has a strong record of building successful teams and delivering impressive revenue growth. This experience has helped him move rapidly to introduce new infrastructure to the AMES UK organisation with a huge focus on the people, operational standards and health & safety policies.
Paul says, "I have been bowled over by the dedication and skills of the teams that make up this business and thoroughly impressed with their ability to manage the challenges of the past 10 months at the same time as executing a new and ambitious strategic development plan. It's proof of how pivotal people are in any successful business development."
Simon Hupfeld, CEO AMES Australasia, commented "Paul has a down-to-earth personality and is very approachable. His passion and motivation, as well as the emphasis he places on supporting and caring for his team make him an excellent fit with the great culture that exists within our businesses."
Paul has plans that will see the business turnover double in the next 3-5 years, before any further acquisitions which he says will also be on the cards. With the recent investment in infrastructure and process development, AMES UK is now poised for further growth. The group has made an impressive start with each business unit posting record sales months this year.