LOFA prepares to celebrate its 50th anniversary with a new Chairman and Vice Chairman
Company: LOFA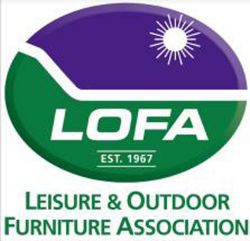 It is with regret that LOFA has to announce that Chairman Paul Bevington has decided to step down from LOFA Council, for personal reasons; Paul remains closely linked to the Association as the representative for Kettler GB.
He served for many years on Council and for the past 3 years as Chairman, and it is hoped that with his huge experience he will return to the board at some time in the future.
Outback Head Elected Chairman
Having initially worked in Sales for Pan Britannica Industries(PBI), Mark Osborne joined Fiskars UK Ltd as National Accounts Manager before promotion to General Sales Manager.
He joined Outback, in 2002, when it was a family concern headed by Eric Hopper, coincidentally a prominent member and Chairman of LOFA for a number of years, taking over as UK Head when Eric retired.
"It's a great honour to become chairman of LOFA in its 50th year, and particularly when our membership faces such challenges as Brexit and a falling pound – issues which I am confident will encourage more companies in the garden furniture and outdoor leisure industries to seek the benefits of the Association"
Premier Decorations Limited Head of Outdoor Division elected Vice Chairman
Pravin Patel is a Director at Premier Decorations Limited where he has been for almost 30 years, he also heads the Summer and Outdoor Division which was launched in 1994.
He has served on the LOFA Council since 2014 where he oversees the Financial and Legal affairs of the association.
"At a challenging time generally for business, LOFA and SOLEX need to utilise all the considerable wealth of experience and continued efforts of Members and Council together to ensure that the members and association can continue to thrive successfully."