Company: Choice Marketing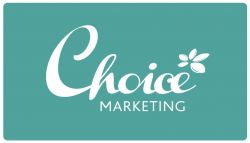 Choice Marketing is very pleased to announce the appointment of Mike Cook as Group Services Manager with immediate effect.
Mike is a well-known and respected figure within the UK garden industry having in depth knowledge and experience of both the retail and supplier side of the business. His retail experience includes management positions in Cadbury, Garden & Leisure and Wyevale covering purchasing, marketing and e-commerce. Mike's most recent venture on to the supplier side of the industry saw him manage marketing and events at Briers.
Commenting on the appointment, Michelle de Lavis-Trafford said "We are delighted that Mike is joining the Choice Marketing operation. His extensive experience in the garden market is a perfect match for this important new role within the organisation and will enable Choice to provide even more services to their increasing independent garden centre members."
Mike Cook said "With Choice planning to extend membership in the early part of 2017, I am looking forward to making a significant contribution in this exciting new role within the Group".
Garden Centres who would like to know more about the benefits of membership of Choice Marketing should contact Michelle de Lavis-Trafford at info@choice-marketing.co.uk